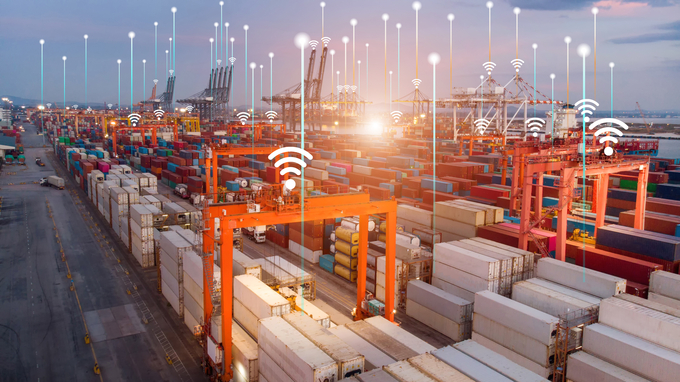 A government-driven pilot program for the 'supply of Internet of Things (IoT) devices for shipping containers,' have been completed, according to the Ministry of Oceans and Fisheries announcement last Wednesday.
The pilot program is to install IoT devices on the external surfaces of shipping containers to allow shipping firms to regularly monitor the status of containers. A total of 4,160 devices have been supplied to Korean national shipping firms over 2 years since 2021.
The full project is a four-year development plan from 2021, with Dong-A University as the organizer with 14 other participants including research institutes, shipping companies, and port terminals.
Once the containers, the center of logistics operations, are digitized through the project, shipping firms will be able to capture a diverse range of data on the locations and status of their cargo and create new services and added value, as well as ensure more transparent business management.
For example, by using IoT devices, shipping firms can provide regular updates to cargo owners about the locations and status of the cargo and the services to control their temperature.
Moreover, the location tracking feature via IoT devices allows the containers of the shipping firms to be recognized as a source of additional asset value, as they were previously not accounted for as assets due to the challenge of identifying their locations.
The Ministry of Oceans and Fisheries has been engaged in the development of related technologies since 2021 based on the expected predictions that these digital experiences will expand investments in the field of smart logistics, including in smart containers by national shipping firms, and that they will continue to grow future demand in smart containers equipped with IoT devices inside the containers.
Smart containers are effective in maintaining shipped goods in an optimal state and in preventing theft as they are equipped with sensors that can track a diverse set of information, including container locations, external impacts, door status, temperature, and humidity, as well as features to control temperature and humidity remotely.
They expect to become a leader in smart containers in the USD 10 billion global container market when the development of relevant technology is fully completed.