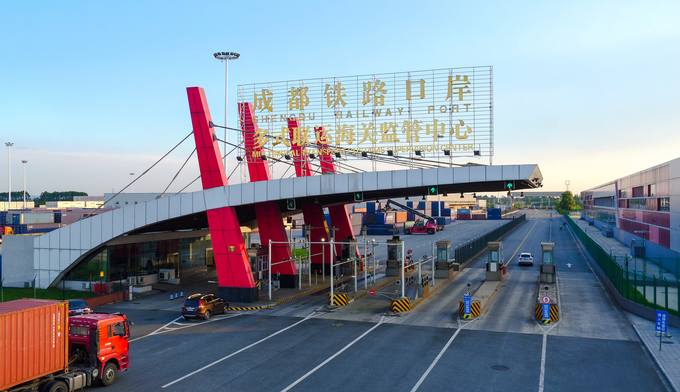 Kirchheim/Teck, 03 December 2019 – The MOSOLF Group is expanding its services related to the rail link along the New Silk Road. The automobile logistics specialist will transport finished vehicles of Chinese manufacturers on the "China-Europe Express Railway" to Europe in future and is now also offering Asian OEMs 4PL services in this context.
"Through our network of business sites across Europe and our modern IT systems, we want to offer extensive 4PL solutions to automobile manufacturers based in Asia in partnership so that they can optimise their value-added chain," said Wolfgang Göbel, CSO of the MOSOLF Group and President of the Association of European Vehicle Logistics (ECG), on the occasion of the Sino-German Logistics Forum in Chengdu on 15 November. "Our customers benefit from an increase in efficiency, greater flexibility and improved transparency levels as well as enhanced quality standards," Göbel continued.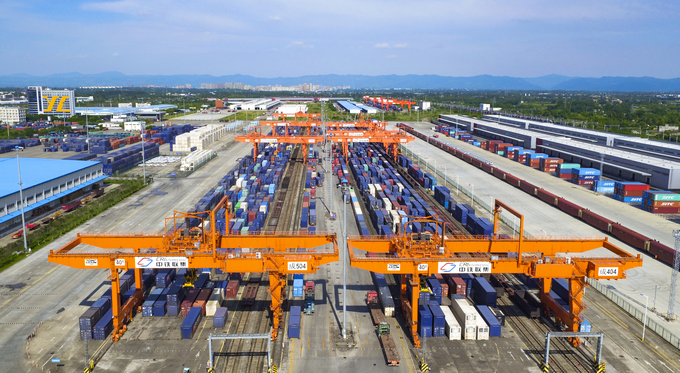 The automobile logistics specialist had reached agreements with the district government in Qingbaijiang in May as part of the Belt and Road Initiative to make use of the existing "Chengdu-Europe Express Railway" also for finished vehicles. The route has been operating between Qingbaijiang railway station in Chengdu and Łódź since 2013. It crosses the Chinese border at Alataw Pass in the Province of Xinjiang and then passes through Kazakhstan, Russia and the Republic of Belarus on its way to Poland. MOSOLF had laid the foundation for the new railway product in the middle of the year by establishing its own subsidiary, MOSOLF (Chengdu) International Logistics, Co. Ltd., and putting into service the appropriate operating space with railway sidings at the Chengdu Qingbaijiang railway station and in Łódź. Now that the new railway line between Europe and China has started operating, MOSOLF is creating a reliable, low-cost, convenient and fast logistics corridor to transport finished vehicles between Europe and China.
Productive and highly efficient logistics solutions for the automobile sector have already been part of the MOSOLF Group's core areas of competence for years. It has about 40 technology and logistics centres scattered across Europe, handles 2.8 million vehicles every year and is able to store about 155,000 vehicles; as a result, the long-standing company based in Southern-German Kirchheim is one of the leading system service providers for the automobile industry in Europe.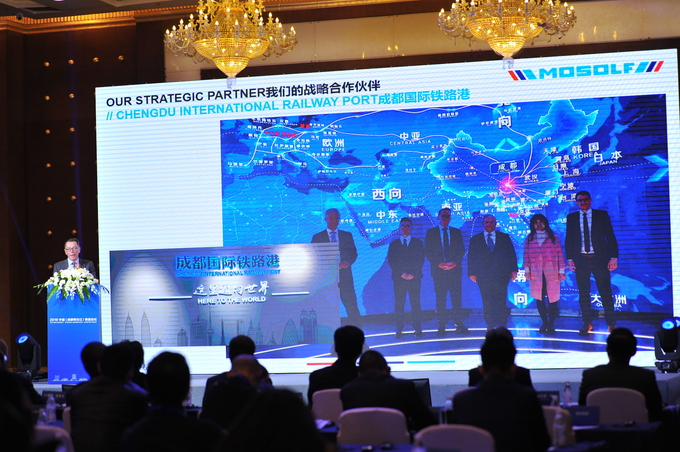 About the MOSOLF Group: system services from one source
The MOSOLF Group is one of the leading system service providers for the automobile industry in Europe. The range of services at the family business, which was founded in 1955 and has its headquarters in Kirchheim unter Teck, includes tailor-made logistics, technical and service solutions. They are provided through a network of business sites across Europe and a multi-modal fleet that combines different modes of transport. The MOSOLF Group is organised into four central business units: Releasing Solutions, Transport Solutions, Logistics & Services and Retail Solutions.
The MOSOLF Group's services cover the complete value-added chain for automobile logistics: from the end of the conveyor belt to recycling. In addition to transporting vehicles (cars, light commercial vehicles, "high & heavy"), its business operations include workshop services, special vehicle construction, industrial coatings, mobility services, releasing agent services and vehicle recycling. MOSOLF provides all-round, customised solutions within this context for the automobile industry, fleet operators and car dealers from one source and also handles the associated data flow by means of modern software solutions.